Blog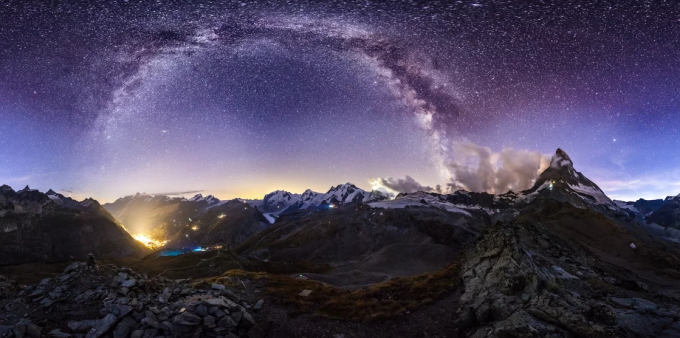 HELVETIA BY NIGHT 360° from Christian Mülhauser on Vimeo.
O video foi escolhido pela equipe do Vimeo.
Helvetia by Night 360 is my newest time-lapse project. The first time in 360°. Christian Mülhauser used 4 DSLR in a 360° rig. A total of 55'000 photos were shot for this video between June and September 2016.
Music by Jonathan Geer. jonathangeer.com/
Gear:
4x Canon 6D
4x Samyang 12mm f2.8
2x external power packs
4x Lens Heater with battery
DIY 360° Head
Locations:
1. Creux du Van (NE)
2. Schongütsch (Brienzer Rothorn)
3. Rifugio al Legn (TI)
4. Rhonegletscher (VS)
5. Hirli (Zermatt) (VS)
6. Dent de Jaman (VD)
7. Pilatus
8. Ballonfahrt (SG)
Visit Christian Mülhauser Vimeo's page